By Julie Wrinn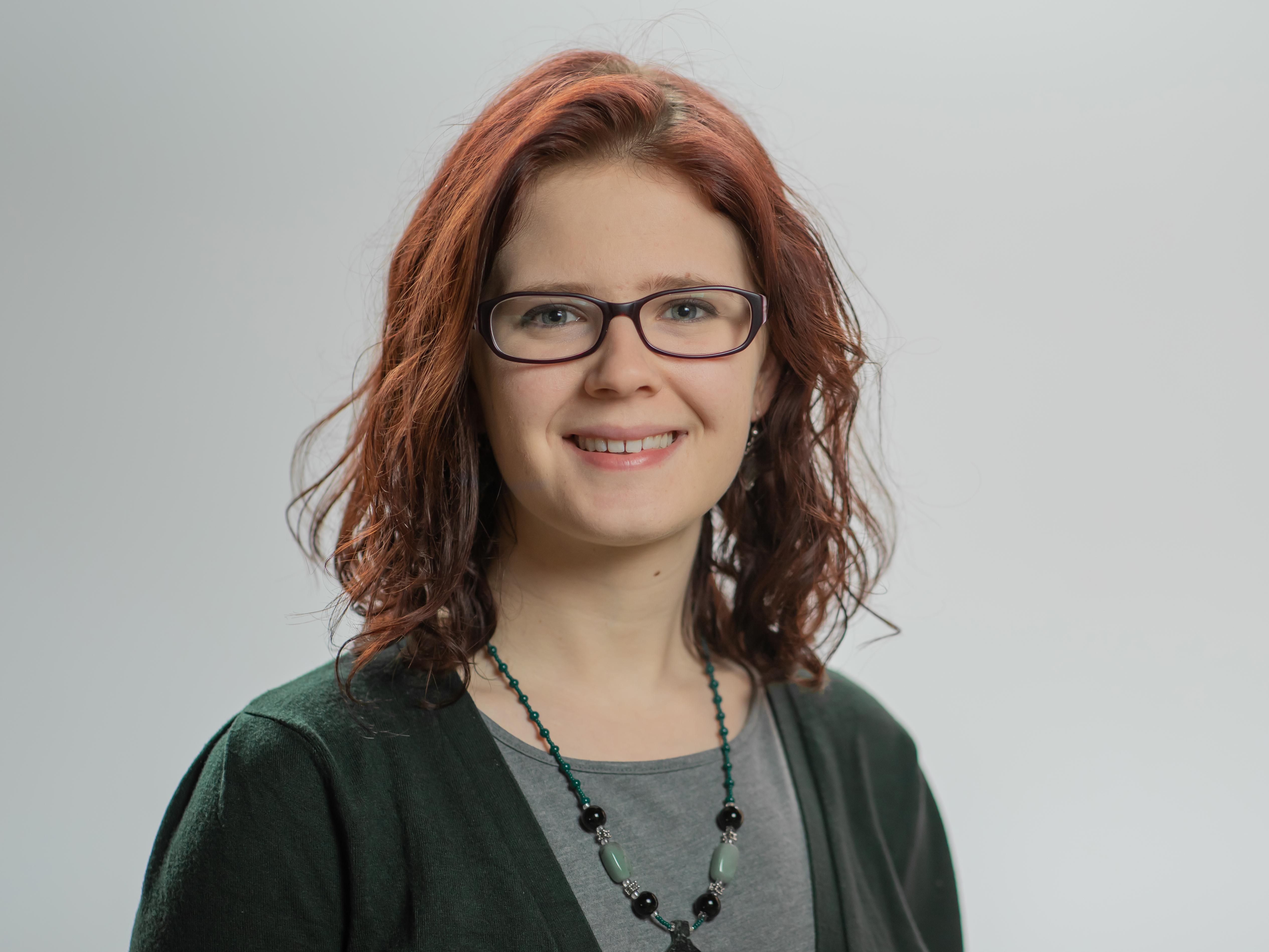 By choosing to attend the University of Kentucky, 600 miles away from her childhood home in Manchester, Iowa, Sydney Litterer was testing herself. She had an interest in working abroad, and she figured that if she could handle going to college so far from home, she might be comfortable living overseas.
"It was a bit of a test run," she said. "I started looking out of state almost exclusively, and the international focus was a really big factor for me."
Thanks to the UK College of Engineering's outstanding opportunities for study abroad — unusual in that field due to the constraints of the engineering curriculum — Litterer chose UK. She was thrilled two have two different study abroad experiences: in Karlsruhe, Germany, where she first took Calculus 3 with a group of other UK students; and later at the Karlsruhe Institute of Technology as an exchange student for a semester.
But as early as her freshman year, Litterer became intrigued by the offerings in the Peace Studies program.
"I was on the look-out for ways to use engineering not just internationally but specifically to help people internationally," she said. "That's something that I'm really passionate about."
In the second semester of her freshman year, she learned about Peace Studies in the College of Arts & Sciences. She spoke to the then director, Clayton Thyne — now chair of the Department of Political Science — who encouraged Litterer to explore her options for a certificate in Peace Studies.
"At that point I think I realized that that was what I was more interested in than engineering," she said. "But I specifically remember deciding that it was worthwhile to stay in mechanical engineering for a number of reasons. I think it was a good decision to make. It's given me — more than the technical knowledge — a very good education in solving complex problems, often problems that have ambiguity, where you need to make educated judgments, where there's not one correct answer."
Because of the rigors of the engineering curriculum, Litterer didn't have time in her schedule for Peace Studies classes until her junior year, but she felt connected to the program throughout her time at UK.
"I worked with Dr. Thyne a lot, starting in my freshman year," Litterer said. "He was always happy to give me advice when I was thinking through my academic career and also when I was thinking through what to do after college. I always knew that he really wanted me to succeed. It's a great thing in a professor, and I really appreciated that. All of the Peace Studies professors that I had really went above and beyond, not just with helping with classwork but also helping with my research and giving advice."
Two courses stood out: Social Justice with Diane Loeffler in the College of Social Work, and Human Rights with Jillienne Haglund in the Department of Political Science.
"Those were both really great classes, especially for what I'm interested in, which tends to skew towards human rights and atrocity prevention," Litterer said.
Litterer's dual interests began to coalesce in an internship during her junior year with the Christian nonprofit organization Engineering Ministries International, which was undertaking working on a project in Grand Goâve, Haiti.
"That experience complemented Peace Studies very well," Litterer said. "We provided design, engineering and architectural services almost exclusively in countries without a robust base of local architects and engineers who would be able to do that type of work. Obviously you wouldn't want to take work there from people who have the training to do it. But that came with a lot of training on cross-cultural interaction."
Litterer served a second internship with Ethicon during the summer before her senior year.  Shortly after graduating in May 2019, she accepted a position as a research assistant at RAND, the nonprofit, nonpartisan research organization.
"Most of my work at RAND tends to involve national security and the Department of Defense," Litterer said. "Our clients' interests drive what we do. I've ended up doing more big-picture strategic-type things."
At RAND, Litterer is surprised by how often she calls upon the critical thinking skills she developed as an engineer.
"Sometimes you have a lot of options, and you have to weigh the pros and cons and come up with what you think may be optimal," she said. "It's really been useful in my job at RAND. You learn how to think and methodically deal with these complicated problems. You just have to be able to look past the fact that the subject isn't necessarily thermodynamics but something different and figure out how you would apply the mindset that you have and the way that you think through problems to a different set of problems. I've found that that's a very cross-disciplinary skill."
Litterer also found that her Peace Studies Certificate was useful for what it taught her about the way the world works.
"As an engineer, I could watch the news and have some general idea about how countries interact and how conflict happens," she said. "But the Peace Studies Program does a very good job of giving you a real appreciation for a research-based understanding of how conflict works. I think I have a much better understanding of international dynamics that provides a lot of the context for the work that I do at RAND."
Eventually, Litterer plans to pursue a Ph.D. in Sociology, Peace Studies or in Political Science with a concentration in Peace Studies.
"I'm interested in human behavior as it relates to conflict and atrocity prevention," she said. "I have some idea of where in the world I might end up focusing, probably on Africa or the Middle East, given what I'm interested in with regards to Peace Studies and the languages I'm learning."
She also is learning Swahili.
"It's not good," she said, "but I speak more Swahili than a lot of people, so that's something. French (which she learned in high school) will be useful for the Middle East and many countries in Africa as well, so it makes sense to focus on those regions."
Litterer observed that there are gender disparities in both the fields of engineering and national security.
"The younger group of people that I work with tends to be much more diverse and balanced in terms of gender than people who have been in the field for a long time, which isn't surprising," she said. "Although I am lucky to work with a number of senior women who have a lot of experience in the field. It's pretty great to see."